Click here to hear clips of the Original Broadway Cast Recording of CATS!
These are my adopted Jellicles, Mungojerrie & Rumpleteazer. If you want to adopt a Jellicle, head on over to my links page and visit Clepsida!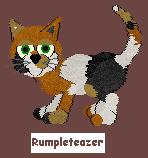 This is me on 12/29/00. I had gone to see POTO and just HAD to stop by to see the WGT. This was after CATS closed so if you look behind me you can see the boards on the doors of the WG, and the empty showcard boxes!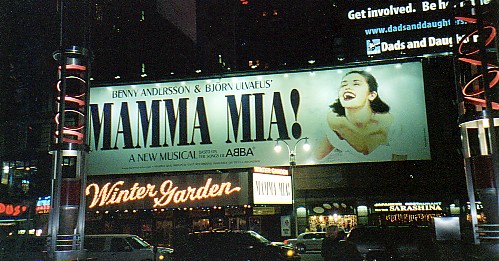 This is the Winter Garden Theatre as it presently appears.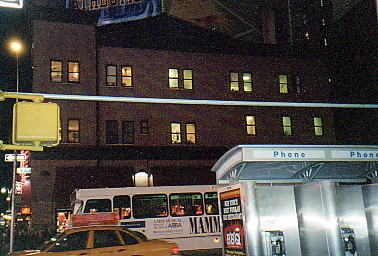 These are the backstage windows of the Winter Garden Theatre.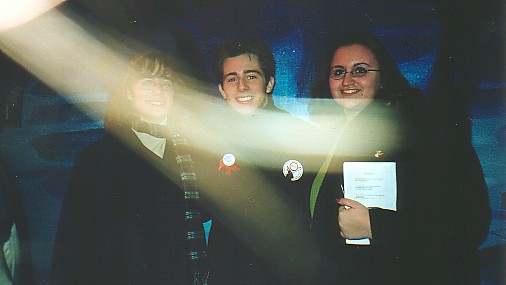 This is me, Jon-Erik Goldberg, and my friend after the 2pm show of Mamma Mia! on January 9, 2002. I'm so mad that it came out so bad! The wind started to blow as soon as the girl snapped the picture, and her hair got in the way of the flash bulb.:(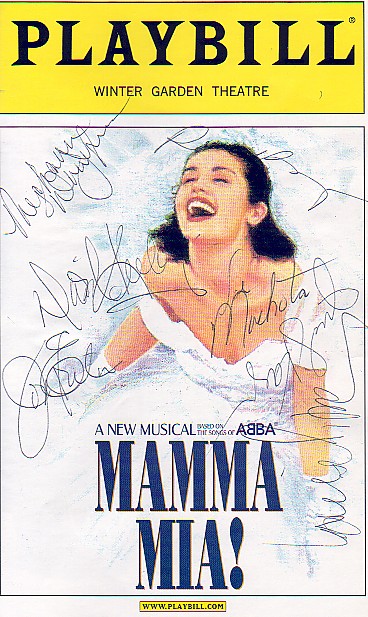 Can you spot Jon-Erik's signature?

This is Jon-Erik's new headshot! I love it!