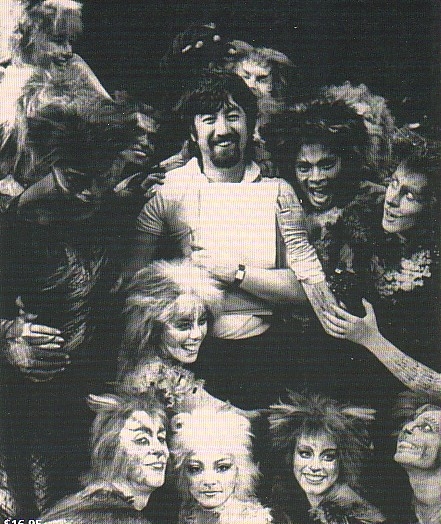 This is director Trevor Nunn with the original Broadway cast during rehearsals in 1982. (photo courtesy of Stephen Hanan's "A Cat's Diary".)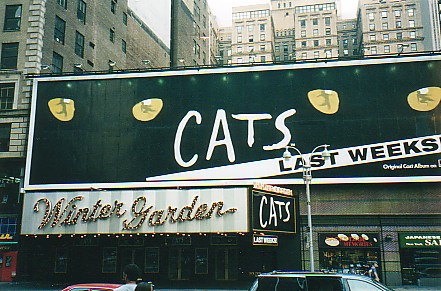 The Winter Garden Theatre as it appeared from 1982 until 2000.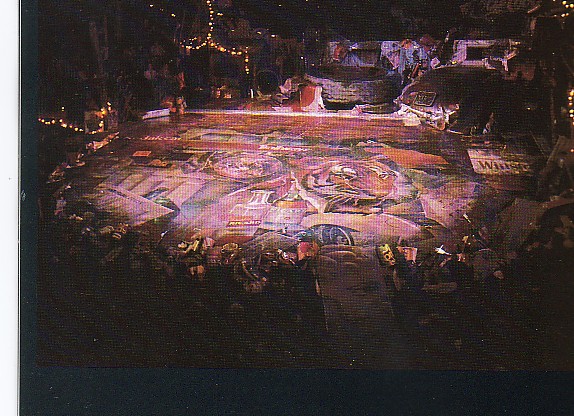 This is the stage of the Winter Garden Theatre when CATS occupied it.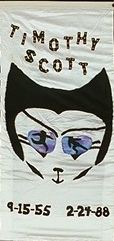 Timothy Scott ~ 1955 ~ 1988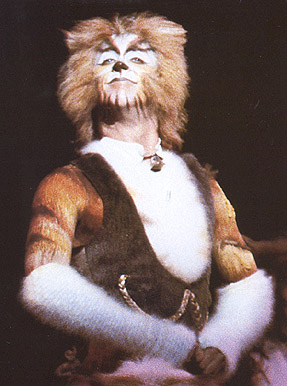 Reed Jones ~ 1954 ~ 1989
Here you will see who played who in the Original Broadway Cast!

Alonzo ~ Hector Jaime Mercado
Bustopher Jones/Asparagus/Growltiger ~ Stephen Hanan
Bombalurina ~ Donna King
Carbuckety ~ Steven Gelfer (+)
Cassandra ~ Rene Ceballos
Coricopat/Mungojerrie ~ Rene Clemente (+)
Demeter ~ Wendy Edmead
Etcetera/Rumpelteazer ~ Christine Langer
Grizabella ~ Betty Buckley
Jellylorum/Griddlebone ~ Bonnie Simmons
Jennyanydots ~ Anna McNeely
Mistoffelees ~ Timothy Scott (+)
Munkustrap ~ Harry Groener
Old Deuteronomy ~ Ken Page
Plato/Macavity/Rumpus Cat ~ Kenneth Ard
Pouncival ~ Herman W. Sebek
Rum Tum Tugger ~ Terrence V. Mann
Sillabub ~ Whitney Kershaw
Skimbleshanks ~ Reed Jones (+)
Tantomile ~ Janet L. Hubert
Tumblebrutus ~ Robert Hoshour
Victoria ~ Cynthia Onrubia
The CATS Chorus ~ Walter Charles, Susan Powers, Carol Richards, Joel Robertson

The (+) indicates that this actor has gone on to the Heaviside Layer.